Founded in 1971, Associated Engineers & Industrials Limited (AEI) is one of the leading manufacturers of customised rotating machines for stranding, screening and armouring of cables and conductors; specialising in reliable, productive and advanced technology RIGID STRANDING MACHINES.
Over the last five decades, AEI has gained excellent reputation in India and abroad owing to its innovative concepts, strict quality control, high commitment level and personalised service support.
AEI has a dedicated team of highly experienced engineers and technicians having years of experience in manufacturing high tolerance machines. All the machined parts are manufactured in-house at the fully equipped state of the art engineering and manufacturing unit using the best available materials and workshop practices to guarantee highest levels of quality.
At AEI, our vision is to create user friendly and smart machines that require minimal maintenance and deliver decades of trouble free operation. Continued research and development in machinery design as well as process technology, backed by years of valuable feedback from customers have resulted in production of foolproof machines with world-class quality and proven technology.
AEI has been maintaining its leadership in rigid stranding machines with 8 out of every 10 prime HV/EHV cable manufacturers and large overhead conductor manufacturers in South Asia using AEI Stranders.
is a Chartered Engineer having over 40 years of expertise in design and manufacture of cable machinery. He is the founder of the company and his vision of quality and innovation has led the company to its current position. He provides the strategic direction to the company and is the Chief of Design.
Mr Alok Jain, Managing Director
is an electronics engineering graduate and holds a Master's in Business Administration from University of Leeds, UK. He is responsible for operations, sales and automation design.
Dr Kalliopi Lagonika Jain,
Executive Director
is an engineering Master's and doctorate in Chemistry from University of Leeds, UK. She is responsible for quality control, purchase and continuous improvements.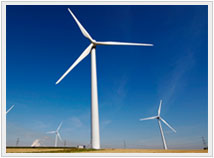 AEI has been committed to sustainable growth since its creation. Throughout the years it has developed energy efficient machines. Taking this ethos further, AEI has established clean energy division with wind power generation supplying to state electricity board and is proud to be a negative carbon footprint company.