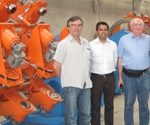 It was nice surprise to visit AEI facility Professional people, skillful. Deserve the confidence of cable makers.
Corp Indl Project Manager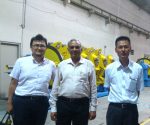 VISCAS CORPORATION, Japan
We are really impressed by seeing your most organized factory and quality which you are maintaining very precisely. We hope to have business with you in coming future.
General Manager QA, VISCAS Corp.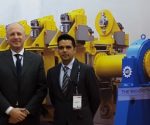 With the long experience that I gathered in so many years in this field as ex Commercial Director at Cortinovis and later at Lesmo, I can say with the utmost confidence that while based in India, AEI equipment easily is comparable to the best European machines as their quality, workmanship and technology is second to none.
Mr. Giovanni Cecchini Manara
ABB HV Cables, Sweden
QUEINS & CO. Gmbh, Germany
We visited AEI and were positively impressed on the good workmanship and wish AEI to continue along the lines of doing business so far. We understand that a decent quality has been reached and that continuous efforts are made to improve the designs and workmanship.
President, ABB HV Cables, Sweden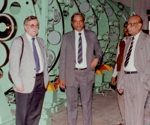 BICC POWER CABLES LTD, UK
I visited AEI on dt 09.01.91 and was highly impressed with the standard of design and workmanship. I found AEI up to all my expectations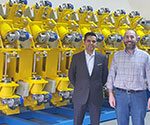 ICME ECAB SA, Romania
Cablel Hellenic Cables Group, Greece
AEI is an amazing company run by amazing people. Very well organized with good quality products.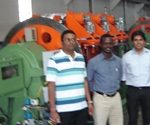 KENWEST CABLES LTD. Kenya
We visited AEI for inspecting our 61 bobbin Stranding machine, and were impressed with high precision machining. We also saw their continual improvement in their machine designs for achieving better efficiencies and automation in the machinery operation.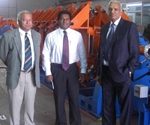 We visited AEI in Ajmer and were impressed with standard of quality that has been achieved. AEI does not believe in growth at the expense of quality and in this manner has been able to achieve world class standard in their particular field.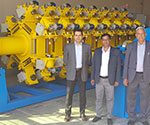 BRB Cable Industries Ltd, Bangladesh
I visited AEI on 10.02.2019 for inspection of latest 96 Bobbin Screening Cum Armouring Machine with Auto Batch loading and found perfectly as per our order. We are already using AEI 96 Bobbin Armouring Machine since 2015 and AEI 61Bobbin Stranding Machine since 1999 both are working extremely well.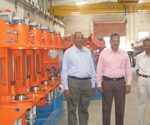 TORRENT CABLES LTD, Nadiad, India
I am impressed with the manufacturing facilities, design capabilities and quality consciousness at AEI to produce world class stranding machines. We have two AEI Stranding Machines, giving extremely good service for more than 25 years. AEI machines are FIT & FORGET.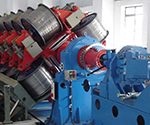 UNIVERSAL CABLES LTD, Satna India
We have ordered one of the biggest stranding machines in the world with automatic loading system for our 400 kV EHV cable plant. It shows our confidence in skill and workmanship of AEI. We are confident that our 128 Wire Stranding Machine will deliver the high level performance for producing compacted aluminium & copper conductor upto 2000 mm2
Vice President (Production)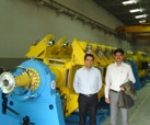 KEC INTERNATIONAL LTD., Mumbai India
We opted for AEI 91 and 37 Bobbins Rigid Stranding Machines amongst various world renowned manufacturers for our dream project (220 kV EHV plant at Vadodara) and are happy with our decision.